Welcome to Cinéma Humain
where we tell stories that matter
News at Cinéma Humain
Reina-Marie Loader wins an Outstanding Achievement Humanitarian Award at IndieFest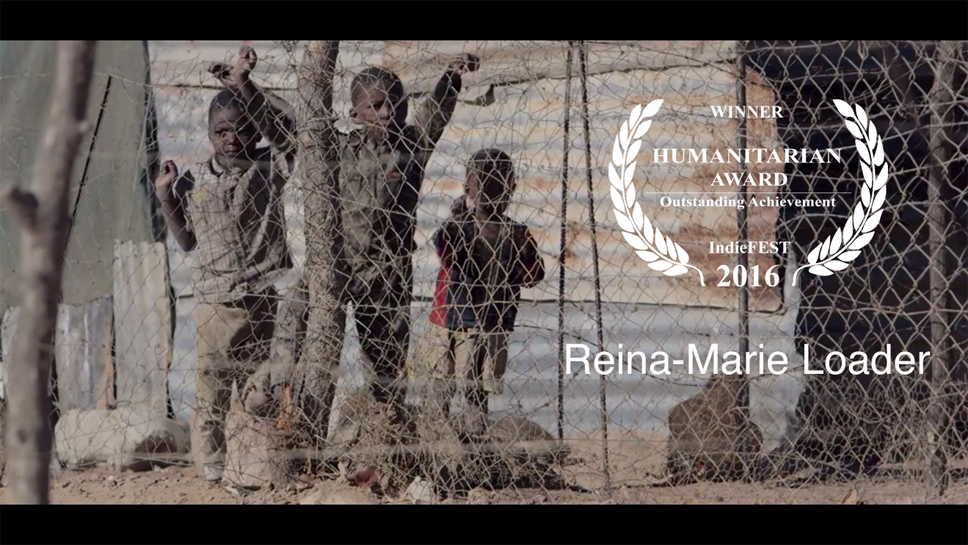 We are happy to announce that Reina-Marie Loader was awarded the Humanitarian Award – Outstanding Achievement for her work on the documentary film HORN.
Rick Prickett, who chairs The IndieFEST Film Awards, had this to say: "It takes great talent to tackle the world's most pressing issues with film and do a great job. It takes an even greater heart. IndieFEST helps set the standard for Humanitarian filmmaking worldwide. The goal of IndieFEST is to help winners achieve the recognition they deserve for the incredible job that they do."
According to the IndieFest statement, the goal of the Humanitarian Award is to honour filmmakers who bring awareness to the importance of issues such as social, political and ecological justice. The winners are hand picked. In winning a Humanitarian award from IndieFEST, Loader joins the ranks of other high-profile winners of this important award such as Oscar-nominee Liam Neeson, Peabody Award winner Leon Lee and Julia Louis-Dreyfus.
Reina-Marie Loader nominated for Grad Prize Humanitarian Award at the IndieFest Awards
We are happy to announce that Reina-Marie Loader has been nominated for a Humanitarian Award at the IndieFest Film Awards for her work on the documentary HORN. Upon learning about the nomination Loader made the following statement: "I am extremely humbled by this nomination, of which I was notified this morning. HORN would however not be the film that it is without the hard work of several people. David Cawley, Jeffrey Mundell, Billy Pleasant, Jenny Griesel, Stuart Neville, Dominic Zimmel all worked tirelessly to get an important story told. A big thank you to all once more! Dealing with the social side of rhino poaching, HORN addresses a subject that is becoming more pressing by the day. As governments increasingly seem to turn their backs on poor communities and environmental issues, HORN's message is not only a plea to take action. It also asks South Africa to take seriously its responsibility for respecting the rights of its most vulnerable rural communities by developing (among other things) a more ethical approach to contemporary wildlife conservation. Although we have the ability to conquer, destroy and profit from nature, let us not forget ourselves in the process, for, as Pythagoras also once warned: As long as humans massacre animals, they will also kill each other." The winner will be announced on 8 February 2017.
Leslie Goffe from BBC World Service talks to Reina-Marie Loader about HORN
Leslie Goffe from one of the BBC World Service's cornerstone shows 'Africa Today' caught up with Reina-Marie Loader at the Natural History Museum in New York to talk about HORN and rhino poaching in South Africa. Here an extract from the interview:
g
Reina-Marie Loader nominated for 'Best Awareness, Education and Funding' at the Rhino Conservation Awards 2015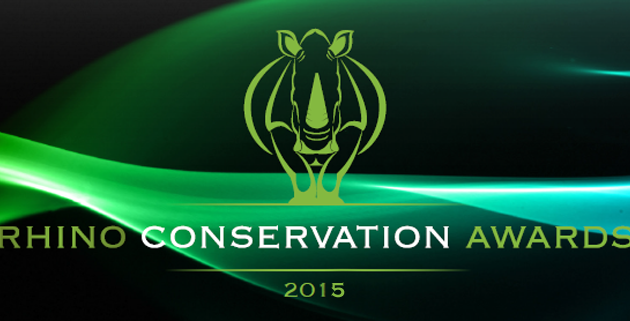 On 28 July 2015 people from all over South Africa gathered for the Rhino Conservation Awards 2015. In attendance were HSH Prince Albert II of Monaco, who has been an avid supporter of African conservation for years. Also attending were representatives from several significant conservation agencies across Africa. Congratulations to all the winners!
It's all about Community – Groups you can join
The Cinéma Humain DiscussionGroup
The Cinéma Human DiscussionGroup is particularly meant for filmmakers and academics interested in human rights and the environment. In this group, we discuss the ethics and practicalities of making films about hard hitting issues. Additionally, we think about the ways in which human rights filmmaking can be approached meaningfully in teaching context such as in schools and universities. The intention is to create a community that will also meet once a year at the Cinéma Humain Conference in Vienna – the first one of which will be held in 2017.