HORN (2014)
a film about the social side of rhino horn poaching
The film HORN is a lived documentary that creatively investigates the issue of rhino poaching by focusing on specific anti-poaching units in South Africa's Waterberg region. The intention is to determine how effective anti-poaching as a solution-driven method is to combat the surge in organised poaching. A key dimension is the assessment of anti-poaching training as a forward-looking strategy that serves the protection of not only rhinos, but also the wider community. This includes an evaluation of the physical and psychological impact of such training by following an actor playing a specifically created character within a real-life training situation. The intention is to thereby explore sustainable solutions to this dilemma while simultaneously commenting on the wider socio-political context connected to the survival of the South African rhinos.
By including the contributions of community leaders in South Africa as well as figures working at the forefront of rhino conservation, HORN not only highlights some of the problems facing rhino conservation, but it also points out some of the significant social problems facing the communities in the affected areas – specifically in relation to education, HIV, security and accountability.
Genre: Lived Documentary Duration: 90 minutes Participant: Jeffrey Mundell Music: Judo Push
Contributors:
g
Dr. Ian Player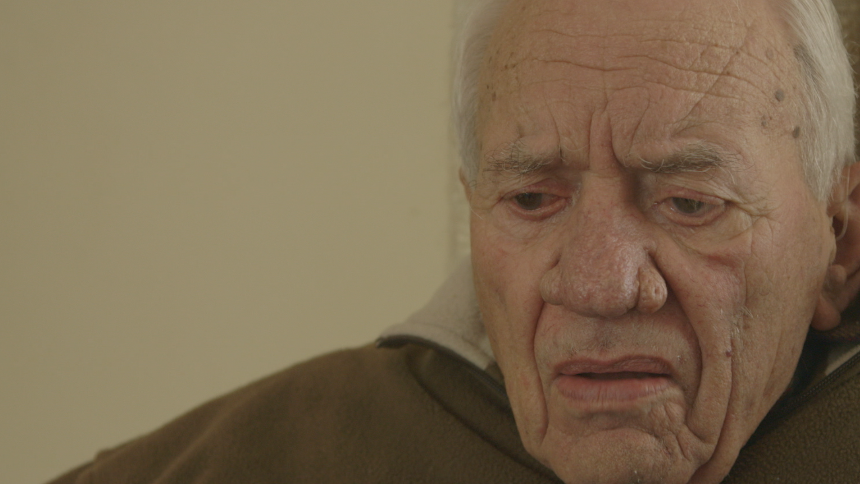 Renowned conservationist credited for bringing the white rhino back from near extinction in the 1960s by spearheading Operation Rhino. He also founded of the Wilderness Leadership School in KwaZulu-Natal.
Maj. Jack Greeff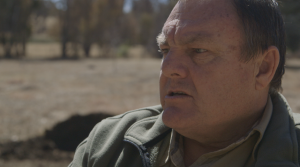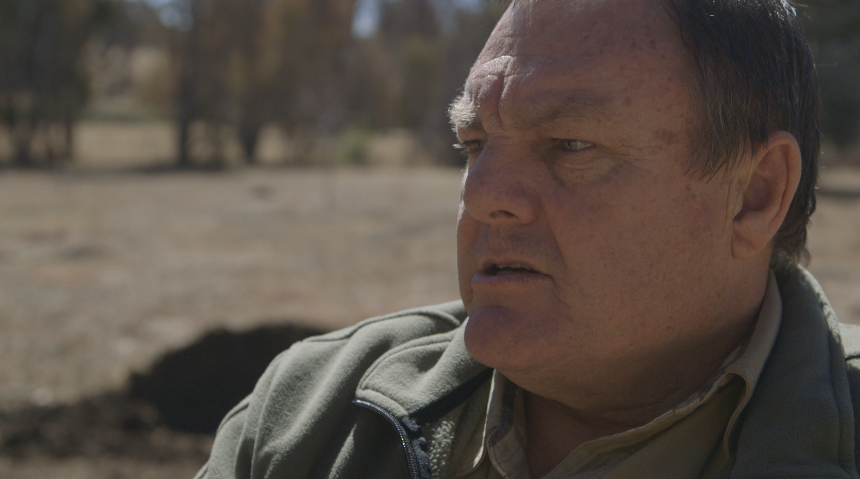 An ex-Special Forces soldier with experience in numerous conflict zones across the world, now trains field rangers in the Kruger National Park. He is the architect of the anti-poaching training curriculum of the trainees we followed.
Lawrence Munro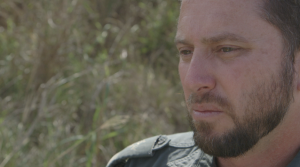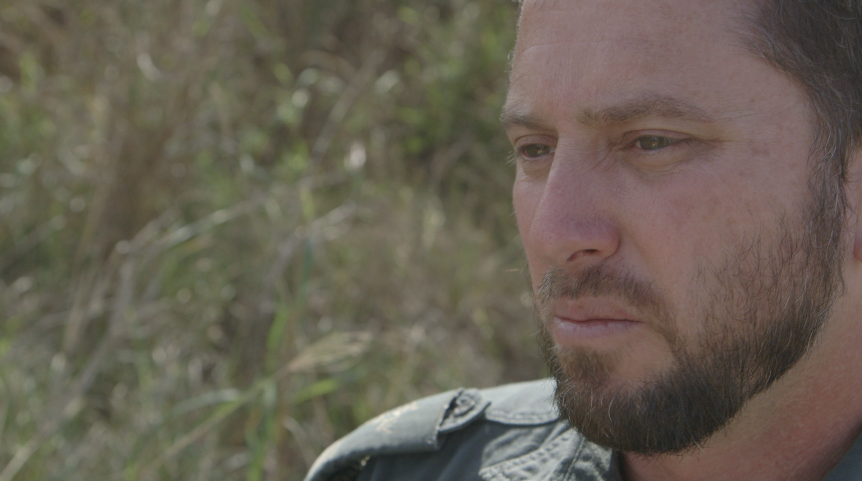 Rhino Operations Unit Manager & ZAP-Wing Coordinator at Ezemvelo KZN Wildlife. Not only is he an expert ranger in the field of rhino conservation, but he also has a thorough intellectual understanding of conservation & protection strategies. His contribution to the film brings these two aspects together in a way that provides the viewer with both a historical and a practical understanding of the challenges facing those involved with rhino conservation. He is also heavily involved in Project Rhino, which is an initiative seeking to make cooperation between the various organisations that protect rhinos more effective and streamlined. Currently 18 conservation agencies are working together to combat rhino poaching.
Clive Walker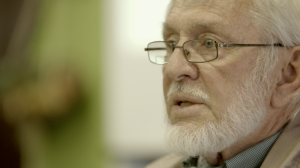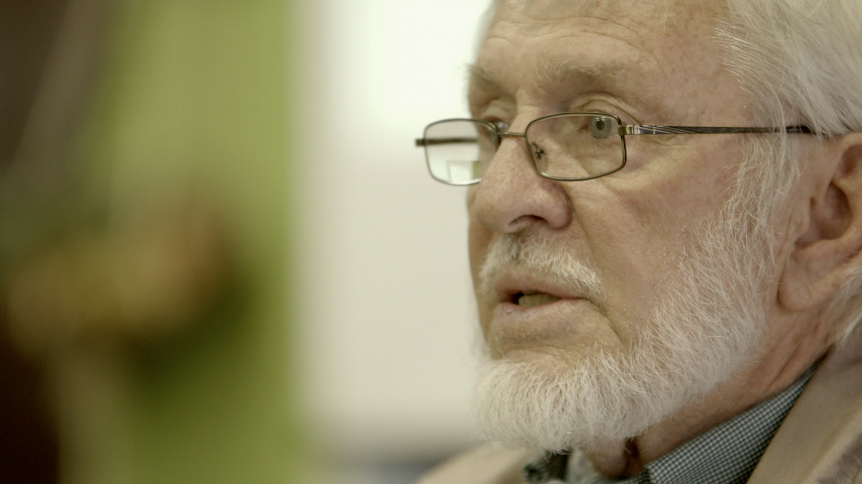 Founder of the Endangered Wildlife Trust and former Chairman of the Wilderness Trust of SA. He also founded the Lapalala Wilderness School, which exposes thousands of students each year to the importance of conservation.
July Letsebe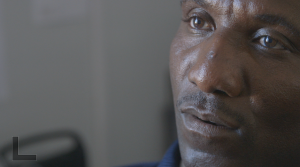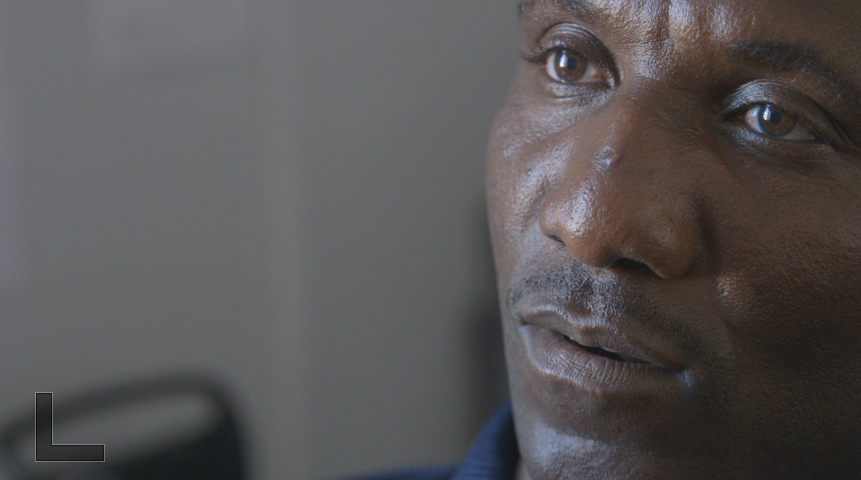 Works for the Waterberg Welfare Society as a councillor. He openly lives with HIV and dedicates his time to raise awareness about the disease. His work brings him into close contact with the social conditions many people live with in the Waterberg area.
Sgt. Maj. BJ Mashabane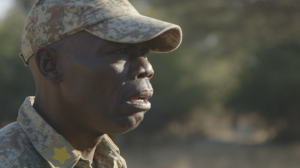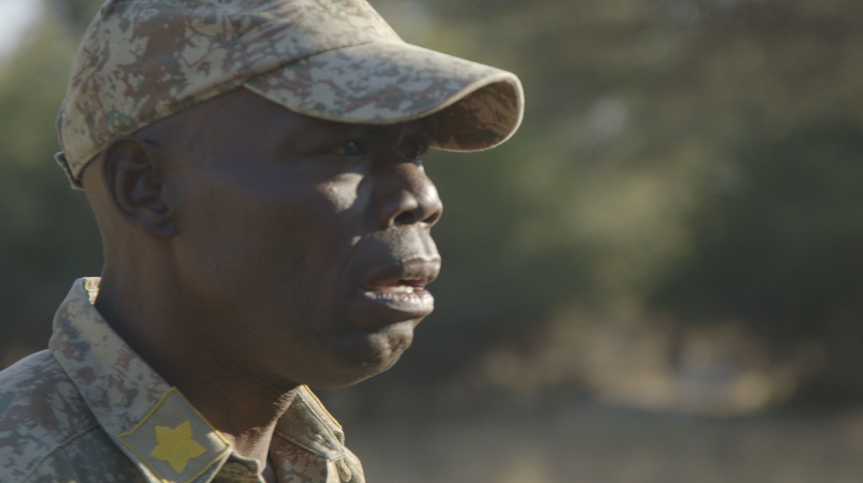 Works at Nkwe Wildlife & Security Services as the Sergeant Major responsible for the field training of rhino monitors and rangers. He has worked closely with Major Greeff for years before starting work with Simon Rood.
Simon Rood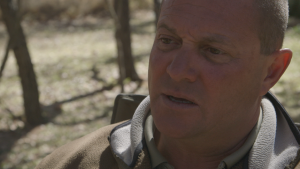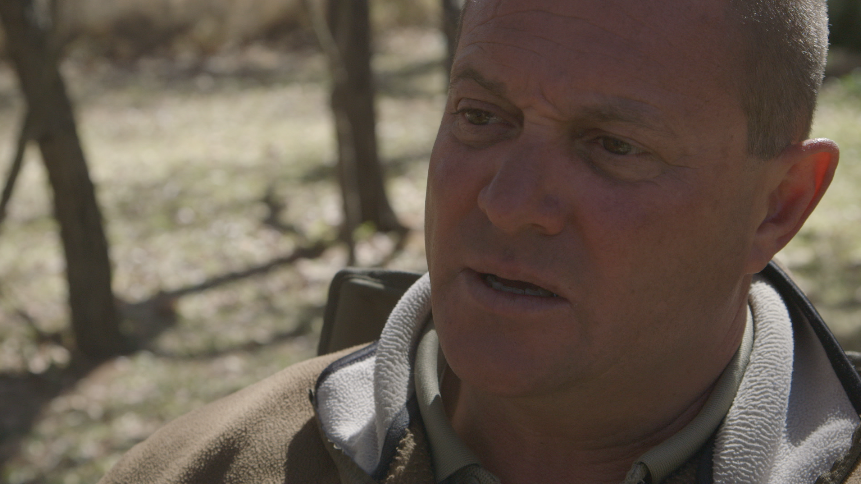 Founder of Nkwe Wildlife & Security Services. Associated with the Waterberg Biosphere's Y.E.S. programme by supporting skills development in rhino anti-poaching. He implements the training plan developed by Major Greeff.
Kelly Abram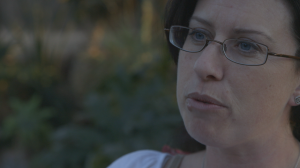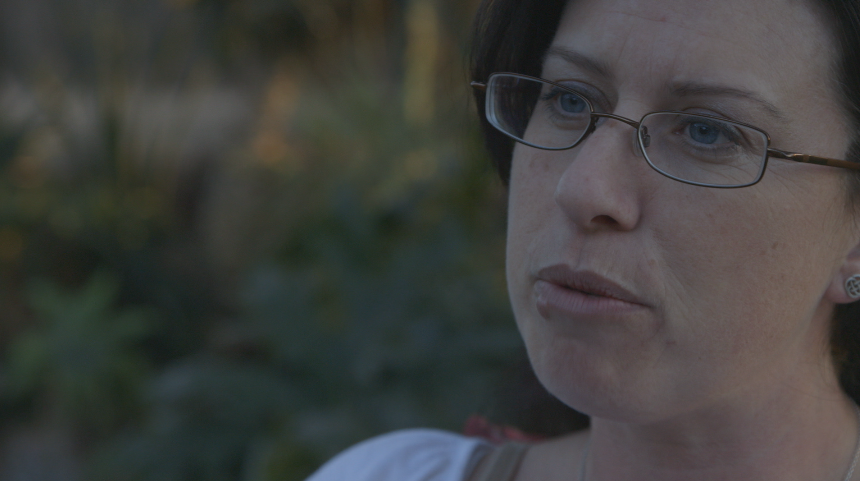 Programme Coordinator at the Waterberg Biosphere Reserve. She coordinates the Youth Educational Services programme (Y.E.S.), which provides skills development opportunities for youths from poorer communities in the Waterberg area. This includes the anti-poaching trainees followed by the film. Her work focuses on youths between the ages of 20 and 30, who have never had employment due to a lack of skills. The work with the Y.E.S. programme tries to provide these youths with the necessary skills to operate in an environment such as the Waterberg that is steadily becoming driven by tourism and conservation.
Paul O'Sullivan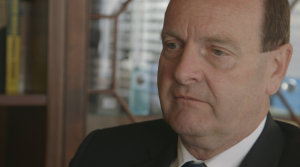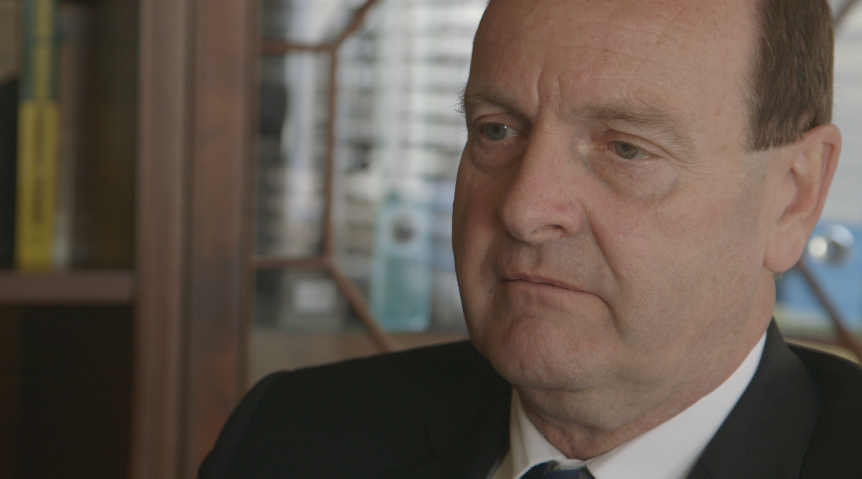 Lawyer and private investigator partly responsible for uncovering one of the biggest rhino related scandals – namely the practice of pseudo-hunting in the North West province of South Africa during which rhinos were illegally killed by 'hunters' from Thailand.
Ant Baber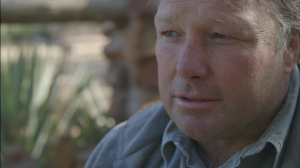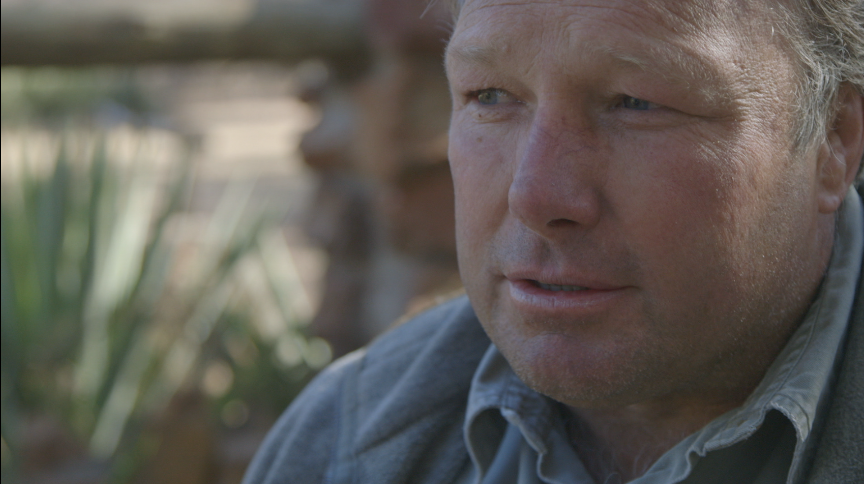 Private rhino owner at Ant's Nest. After losing two rhinos in two separate incidents, he co-founded the Save the Waterberg Rhino Foundation. They work with the Waterberg Biosphere to introduce children from poorer communities to rhinos and conservation.
Anonymous Ex-Ranger, Itunes review
'This film is not your run-of-the-mill documentary, but an original approach to the ever-present conflict of human interests and those of the environment. Who thinks of environmental documentaries as beautiful footage of animals will neither understand nor like the film. It argues that environmental concern does not oppose but serves human interests. The topical issue of rhino poaching in South Africa is the means to express this point.
The film does not provide comfortable armchair viewing, but pulls us right into the harsh realities of conservation as it really is. By no means does it merely convey ideas about frustration and hope, but makes the viewer (this reviewer at least) experience it in real terms. A well-to-do accountant who finds his life meaningless enrols in a course to train as a rhino monitor. The film is built around his experience of the alternative to an empty professional life as well as the ensuing bewilderment at the harsh world of a trainee in the bush. The viewer feels frustrated with him, until he finds sense in the conservation of rhinos. So the viewer can also identify with his discovery of the 'problem-solving' value of the rhino. Not the myth of rhino horn, but the animals' very existence brings hope for the poor in rural South Africa.
'HORN' is not a documentary lecture, but a manifestation that rhino conservation is one single issue for the sake of both the animals and the black rural population of South Africa. Woven around the experience of the courageous but bewildered would-be monitor are interviews with such people in poverty-stricken rural townships. We hear those suffering from aids and those learning in under-equipped schools. We also hear those trying to do something positive about it. The people who want to build a new infrastructure tell us about what can be done. The monitors and rangers give us a taste of what it costs to combat the poachers who undermine the needed rural development. The film shows understanding, even sympathy, for the small fry of poaching without condoning them, for it convincingly demonstrates that their livelihood can actually benefit from fighting rhino poaching.
Viewers who expect the semi-entertainment of being talked down to from a beautiful bush setting will be disappointed. But those who know that documentary should strive to come as near to the world as it really is, will probably find this novel approach of viewer involvement most compelling.'
g
---
g
Dr Rebecca Hillman
'HORN is urgent and artistic, revealing the complex socio-political web that surrounds rhino poaching. It is not only of interest to environmentalists and campaigners, but anyone interested in gaining insight into contemporary South Africa. It is also of interest to filmmakers for its conceptual and formal innovation.'
g
---
g
Cherique Pohl
HORN is the first truly honest depiction of what is happening in South Africa and the state of rhinos because of the illegal horn trade. It is truly inspiring to watch and opens your eyes to the multitude of layers that makes this such a complicated issue. Not only does it explain the past and present, but it also looks into future solutions and inspires action, no matter where you are in the world. A great watch!
Participant – Jeffery Mundell
Personal Statement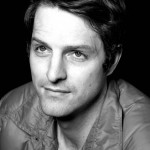 Developing and playing the character of Michael Harris in HORN was a unique and incredible experience. At one point during the shoot Dave (David Cawley, Director of Photography) said this must be simultaneously the easiest and most difficult acting job I had ever done. I couldn't agree more.
'Easy', because I was dealing with real people and real circumstances. All I had to do was remember the character that had been developed over the previous months and react accordingly,with no camera rehearsals or second takes to worry about.
The difficult part as that we kept my actual identity secret until the end of the shoot, when we explained the decision to everybody involved. This dimension of the project was important to me because I was living with the trainees 24/7. I felt it was essential to keep their interactions with Michael on the same level of reality as the documentary, i.e. that they were interacting with Michael Harris, an accountant from Johannesburg who wanted to help save rhinos, rather than an actor who was playing this guy. Of course, this intense submergence and commitment to the character also helped bring me closer to the reality of his experience.
All of this was off the back of Rein's experimental approach to documentary filmmaking, which I found fascinating. It is as if the filmmaker accepts the fact that film is a subjective medium, embraces that tendency and takes it further by inserting an imagined character into the mix.
In this way Michael Harris serves as an access point: a character Reina could explore and through which she could control the focus of her subject(s); a person the trainees could trust and with whom they could share their thoughts, while taking the 'heat' of the camera off them; and a character who could express his own thoughts as he became part of a world beyond the imagination.
It has been an honour to offer my skills as an actor to help bring this important project to life. I am most grateful for the opportunity to do work that has urgency and purpose. I hope that HORN increases awareness about rhino poaching and brings greater clarity to a complex and multi-layered issue. Above all, I hope it supports the dedicated push to safeguard these magnificent creatures and build towards a resourceful and great South Africa.
Musician – Stuart Neville (Judo Push)
Personal Statement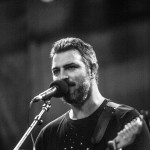 I originally met Reina-Marie Loader concerning the possibility of doing the soundtrack for HORN in 2012. At that stage it was very much in its infancy in terms of being realised as a concrete project. However, Reina spoke with so much passion and intelligence surrounding the issue of illegal poaching of rhino and is impact on the ecosystems and the most vulnerable members of society, that I was in no doubt that it would just be a question of time until the project became a reality.
From a personal point of view. I have a strong interest in politics and in conservation and the opportunity to musically support a very urgent cause was one that I couldn't turn down. Within the creative community in Austria, we as a band, have been extremely lucky to be able to rely on the expertise and kindness of many artists and technicians in helping us to achieve our projects. Being able to work on such an emotive project such as HORN is a fantastic opportunity to support Reina's hard worked and as a musician to hopefully reinforce and transport the powerful images to a large audience and help them to connect emotionally and intellectually with the theme of the film.
Rhino poaching has repercussions for every member of society not just within South Africa, but further afield. he reasons for its existence are directly linked to our global political and economic outlooks, which is something we all share a responsibility for and raising awareness of this subject can only be a positive step to solving the underlying issues which help maintain this scandal.
Lived Documentary
HORN is contained within an actual event as it is really happening. It 'lives' in a current situation so as to access reality. The film is therefore a documentary using an actor as a vehicle to further illustrate the extent of the physical and emotional implications of the problem. We call it a 'lived documentary' for five specific reasons:
Everybody involved in the making of the film lives through the real situation and has to adapt to what is actually encounter.
HORN is not a staged or re-created film. What you see is what really happened.
The event is current and still evolving as the film is being made.
There is no straightforward conclusion to the film despite the fact that the film systematically seeks to form an opinion about the situation. In this way, the film reflects life as it is and how it is lived.
A character with a backstory is placed in the middle of a real situation and asked to live within the real world as he actually experiences it. The reactions delivered by the actor can therefore be accepted as authentic because they are expressed and experienced instantaneously by an actual person within that moment.
The line between presenter/journalist and performer in documentary filmmaking is notoriously unclear, yet largely ignored due to the value we as audience members attach to the documentary mode. The presenter and the journalist are seen as authentic personalities bringing us the truth about a situation.
However, if one were to consider documentaries in closer detail, many (such as those made by Louis Theroux and Nick Broomfield) can be categorised as performance-led. Theroux and Broomfield for example are performers playing a version of themselves on screen. Their alter ego's are mostly presented as ignorant or inquisitive outsiders. Their on-screen personalities are thus constructed and acted out in front of the camera so as to elicit certain responses from the people they investigate.
The uniqueness of HORN therefore lies in the fact that it takes journalism into a different new by being upfront about the performative dimension of investigating a situation. In this way, the film hopes to illustrate how acting has the potential to enrich the documentary mode by widening its scope to include the whole spectrum of the situation's complexity – which includes human response.
'…this must be simultaneously the easiest and most difficult acting job I  had ever done […] It is as if the filmmaker accepts the fact that film is a subjective medium, embraces that tendency and takes it further by inserting an imagined character into the mix.'  (Jeffrey Mundell)
'…if you don't know where your next meal is going to come from and somebody says to you "listen, here is R10,000 in your back pocket if you tell us where to go in your reserve" […] That is putting huge pressure on somebody…'
By focusing on rhino anti-poaching strategies, the film draws the viewer's attention to other important issues that affect South Africa, its people and its wildlife. This includes issues that go beyond rhino poaching itself – issues such as the welfare of communities in the affected areas. The viewer is thereby made aware of the link that exists between the plight of the rhino and the situation many South African's face on a day-to-day basis. The overarching argument of the film is therefore that rhino poaching is just as much a social as a conservation issue.
To this effect, the film focuses most of its attention on the Waterberg area, which has been declared UNESCO Biosphere Reserve. The Biosphere specifically concentrates on the intersection between society and nature so as to progressively improve both sectors. By documenting the lives of rhino monitors and including the communities they come from, HORN draws attention to the much overlooked fact that in Africa people and animals do not exist in isolation.
HORN therefore considers the continued effects of poverty, lack of skills development and the importance of education within high risk areas – all aspects of which are crucial for the effective protection of South Africa's rhinos. By linking issues such as education and poverty to what is happening to the rhino, HORN thus presents a view that places great importance on the preservation of dignity, both of people and of animals.
When talking about the rhino poaching situation in South Africa, most people describe it in terms of an insurmountable 'problem'. HORN however seeks to leave the viewer with a sense of opportunity that is based on the active protection of these magnificent beasts.
 There are a great meany problems in South Africa – all of which are linked to a troubled past and an uncertain future. Similarly, the rhino poaching crisis is also linked to all of these problems that appear almost impossible to solve. HORN however points towards a shift in perspective by linking the well-being of people with the well-being of the animal. In this sense, the rhino becomes a 'problem solver' because it is linked to so much history and so many social issues that drive people to poaching. In protecting the rhino effectively, South Africa can therefore simultaneously address issues such as health, unemployment and poverty through the creation of jobs.
People are needed to protect it, to take care of it, to teach about it and to bring tourists to our country. In an area such as the Waterberg, the whole economy is based on the development of tourism. If people take pride in protecting this national heritage, the whole community will thus benefit from it. During the apartheid era, appreciating the rhino was limited to a few. Now, however, the rhino can also function as a vehicle to set this injustice right by giving the youth access to these animals in a way that instils a sense of pride and responsibility based on the importance off the animal's survival.
'As long as humans remain the ruthless destroyers of other living beings, they will never know health or peace,  because as long as humans massacre animals, they will kill each other.' (Petagoras)
Extras
Principle Photography Aerial Shoot
Reina-Marie Loader and cinematographer David Cawley  doing some aerial filming in the Waterberg, South Africa. What was amazing from these aerial perspectives as well as those we got in KZN was that from the sky you could clearly see the typical behaviour of the white and black rhinos that had calves. The white rhino (which predominantly prefers grassland) always let their calves run in front of them, so that they can see them. The black rhino on the other hand prefers dense bush. Therefore their calves always run behind their mothers who open up a path for the baby to get through.
In this video, you can only see the white rhino, though. Watch HORN to see what happened when we got to see our first black rhinos. You can purchase it from your store very soon!
g
Research Trips and Promos
Pamwe Chete Base Opening 26th April 2013
Three months before starting principle photography on HORN, I went to the base opening of Pamwe Chate, which has since moved to a different location nearby. I get many questions about the woman doing the training in this video. She wasn't doing the training formally in order to become a monitor. She was one of the office managers there, who wanted to participate in the training in order to understand what the trainees had to do to become monitors and then rangers. All of the trainees however were from the local area. They are part of a programme called the Youth Enviromental Services (YES), which is intended to give young people who do not have any jobs more opportunities by providing them with paid training. To read more about the YES program, click here.
First Research Trip – South Africa 2012
I met BJ on the first research trip to the Waterberg. I was struck by one issue he raised when I spoke to him, namely that everything has the right to life. That is why training of monitors and rangers is so important – because you cultivate a culture that respects the right to life of all living things. If you can care about an animal's welfare then chances are very high that you would also care about the life of a person.
Most of the rhinos you see in this video were filmined in the Kruger National Park. It is the area with the highest poaching rate and is often referred to as a war zone, simply because of the severity of the poaching going on there.
Rhino Wars: South Africa's record hike in poaching
Reina-Marie Loader talks about rhino poaching on Al Jazeera's flagship program Inside Story. What future do rhinos face? And why is the multi-billion-dollar poaching industry continuing to grow?
Presenter: Jane Dutton
Guests: Damien Mander – Founder, International Anti-Poaching Foundation; Lamine Sebogo – WWF International; Reina-Marie Loader – Founder, Cinéma Humain
Rhino Film – HORN on Expresso
A big part of South African Heritage is our incredible wildlife, and having recently celebrated World Rhino Day – it's important to remember that we must all work to preserve our wildlife heritage. A new documentary film called HORN attempts to do just that.
g
Projects/Organisations we support
OSCAP Fundraising for Rhinos Orphans and Anti-Poaching Units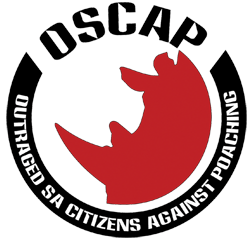 OSCAP is a South African based international rhino awareness organisation that is working towards insuring that the legalisation of horn trade does not happen in South Africa. Founded by Allison Thompson, they also raise a great deal of money in support of rhino conservation. One of the projects Cinéma Humain has donated money to in the past, is their baby rhino ambulance initiative, which seeks to provide custom built and fully kitted out ambulances for orphaned rhinos. As you can see from the images below, adequate transportation is desperately needed and vital to the survival of already traumatised calves. OSCAP also raises money to by supplies to APU's, such as night vision goggles, boots and socks. They also support both The Rhino Orphanage and the Thula Thula Rhino Orphanage with various supplies including urine testers. If you want to donate to OSCAP (which is an ethical organisation who uses donations transparently and well), please do visit their website by clicking this link.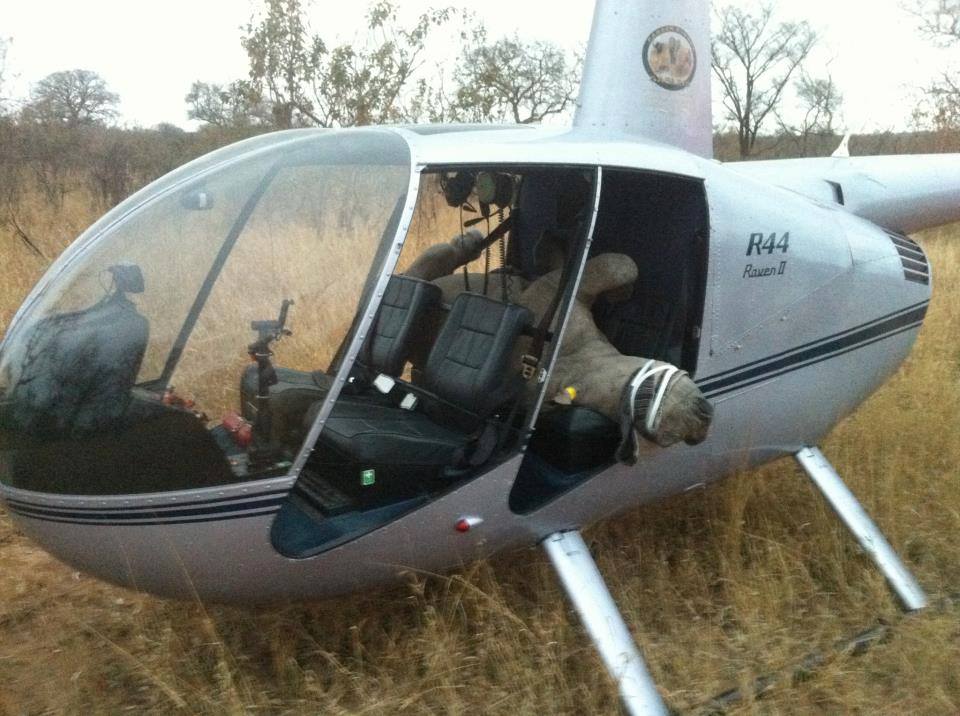 Dangerous conditions for the transportation of the orphans without a custom built ambulance.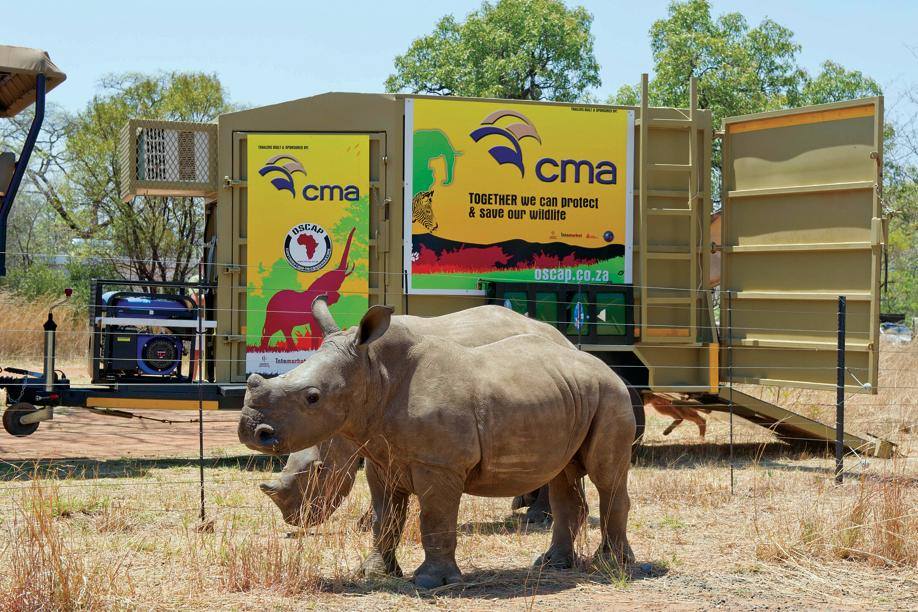 Safe transportation of the calves lead to a more speedy recovery and less trauma.
The #stopkillingrhinos campaign 2015
In support of Endangered Species Day (15 May 2015), hundreds if not thousands of people across the globe participated in a twitter storm in order to raise awareness about rhino poaching. Cinéma Humain also took part in this event and tweeted hundreds of photographs for the cause. The efforts of many rhino conservation organisations as well as the general public resulted in the #stopkillingrhinos campaign becoming a trending topic in South Africa for the day. This loudly demonstrated how concerned South Africans from all walks of life are about the poaching crisis. Here only a few images Cinéma Humain followers contributed to this global campaign:
Add your comment here:
comments