d
Mhani Gingi
Empowering Industrious Women in South Africa
Cinéma Humain collaborated with a grass-roots organisation in Cape Town, South Africa, called Mhani Gingi to create a series of handcrafted bracelets. Founded by Lillian Masebenza, the organisation creates various opportunities for women from townships to develop their skills so as to elevate themselves financially.
The phrase "Mhani Gingi" indicates a caring, industrious woman who is always looking for lasting solutions to social problems. As such the organisation puts the rights of women at the centre of their social engagement, since they believe that when you empower a woman in Africa, you empower a whole community.
We caught up with Ms Masebenza, who told us more about the organisation and why the empowerment of women and children is vital for the sustainable development of Africa.
Cinéma Humain: What inspired you to create Mhani Gingi?
Lillian Masebenza: Primarily, I founded Mhani Gingi because I could clearly see how especially women have no economic freedom in South Africa. They simply continue to be providers of labour and consumers of goods or services. This is of course by no fault of their own – quite the opposite. But I wanted therefore to provide them with entrepreneurial skills so as to be able to start and sustain their own income-generating initiatives. I wanted to guide them to become creators of wealth in their own right, which would in turn strengthen social cohesion on several levels.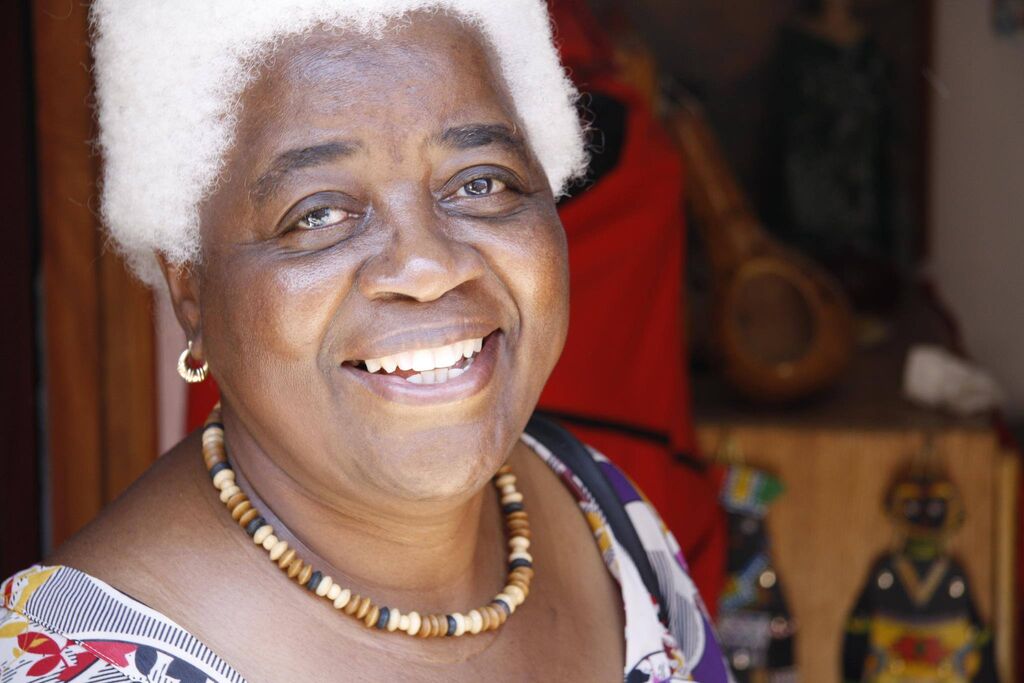 Lillian Masebenza: I was born into poverty and grew up in a poor community. So, I have personally experienced poverty. Over the years however I have received a good academic education and have also gained significant experience by working in both private and public sectors. I have collaborated with countless individuals at various national and international organisations. I therefore felt I was in a good position to combine the dimensions of my own journey and plough them back into these marginalised communities where especially women seem to be neglected. The inspiration behind Mhani Gingi is therefore my desire to empower individuals so that they can realise they have the ability to make it on their own. They do not have to depend on others or wait for something to happen before achieving their potential. They can use what they have to get what they need while staying true to who they are.
Ultimately, I wanted to build people's self-confidence and assist them in becoming self-sufficient members of society. It is about hope, really!
Cinéma Humain: What kind of programmes does Mhani Gingi develop and for what purpose?
Lillian Masebenza: Our programmes are divided into three integrated areas:
Firstly, we developed our Social Responsibility Programme, which focuses on supporting Early Learning Centres. The aim is to make sure that children get a sound educational foundation during their formative years. The most fundamental cause of chronic poverty is the lack of knowledge. We therefore work with such centres to identity and deal with this root problem. Mhani Gingi has adopted six of these Early Learning Centres in the Western Cape. We focus our attention on providing teachers with practical skills that would enable them to effectively aid their young students. Most importantly, recycled materials are used to make learning materials, which includes play of course. For this they are directly connected to our extensive Mhani Gingi Network that gives specialist advice to educators. Responsibility also extends to the parents, who need to keep their children in school despite tremendous difficulties. Therefore, we teach parents income generating approaches that would make life a bit easier for them in this regard. This includes the establishment of gardens at these centres so that children can learn healthy eating habits at an early stage.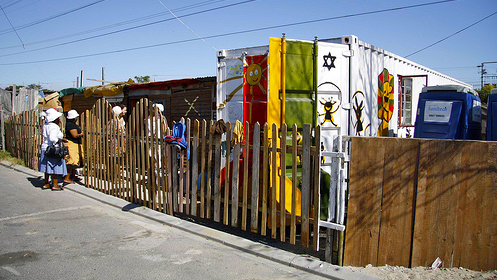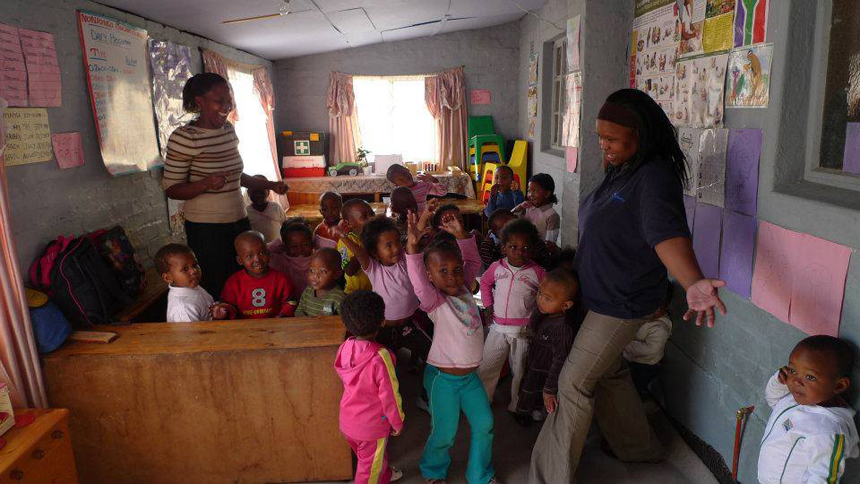 Then we have our Flagship Programme, which is all about promoting nutrition intake in the communities. Food security is very important – especially in struggling communities. Mhani Gingi therefore runs a seedling nursery for vegetables and herbs that are to be organically grown. No pesticides are used in the process. Communities are taught how to start and maintain vegetable and herb gardens. Massive supporters of this initiative are the South African based Ackerman Pick 'n Pay Foundation and General Mills in the United States. Additionally, this programme also includes the establishment of vertical or 'hanging' gardens. We have introduced these gardens in one of the homes for disabled adults in Langa so as to also involve those members of the community who are in wheelchairs. This participation has shown clear effects in that it is not only therapeutic, but also includes usually marginalised people. Individuals gain horticultural skills, they eat heathy products and generate a personal income. Mhani Gingi's aim in all our programmes is to promote inclusivity and access for marginalised communities, i.e. women, youth and the disabled.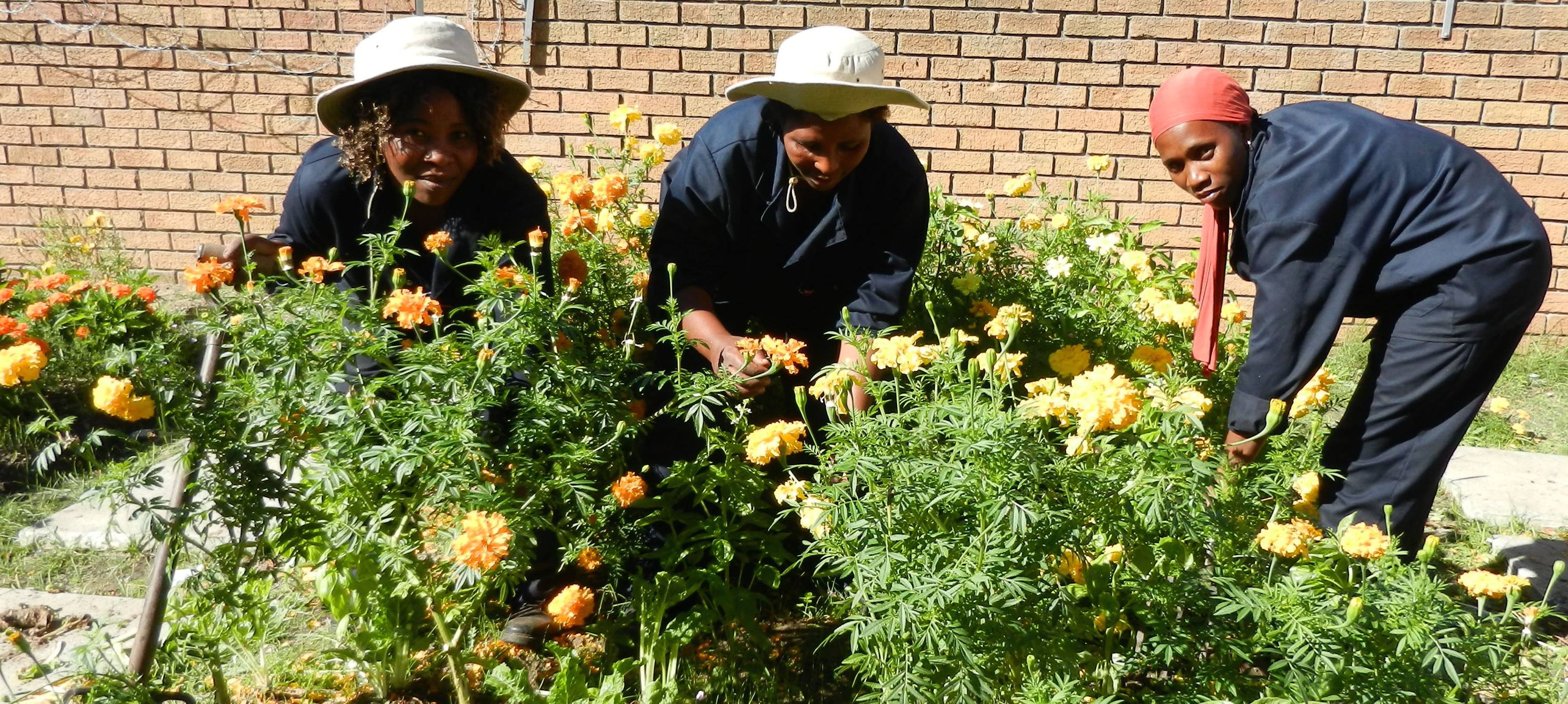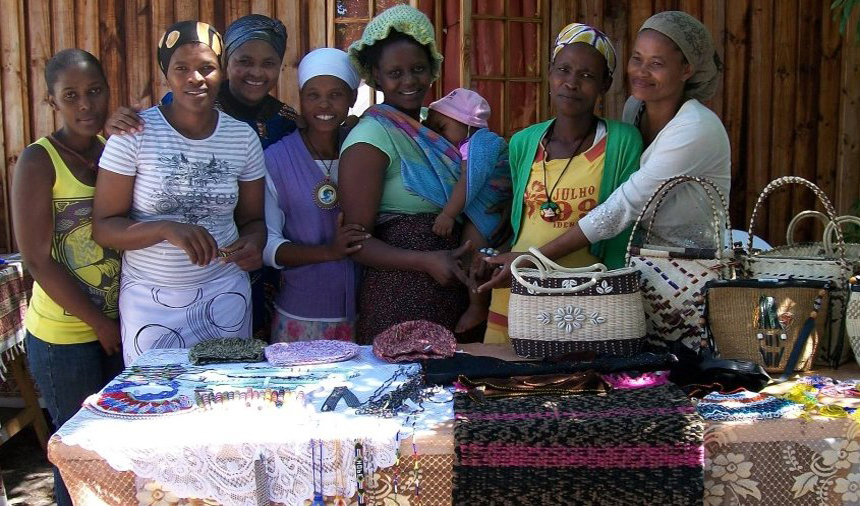 Finally, we work tirelessly to grow our Network Member Initiatives, which focuses on tailor-made workshops for women and their enterprises to develop their skills. We link them directly with markets as well as other financial opportunities. The main aim is to help them support themselves and alleviate poverty by improving the livelihoods of entire families. By empowering small groups of women, therefore, you empower whole communities. We focus on skills such as crafts and marketing as well as personal and business finance.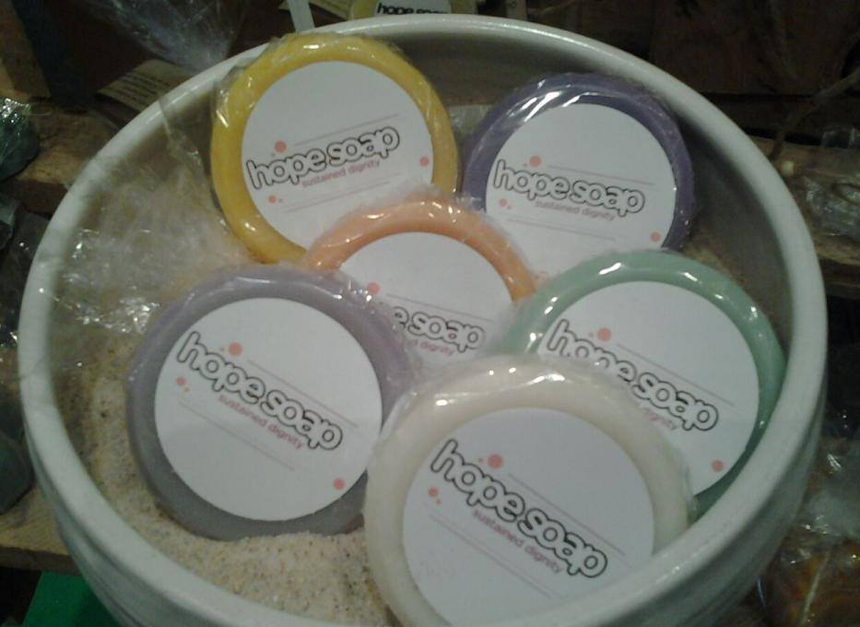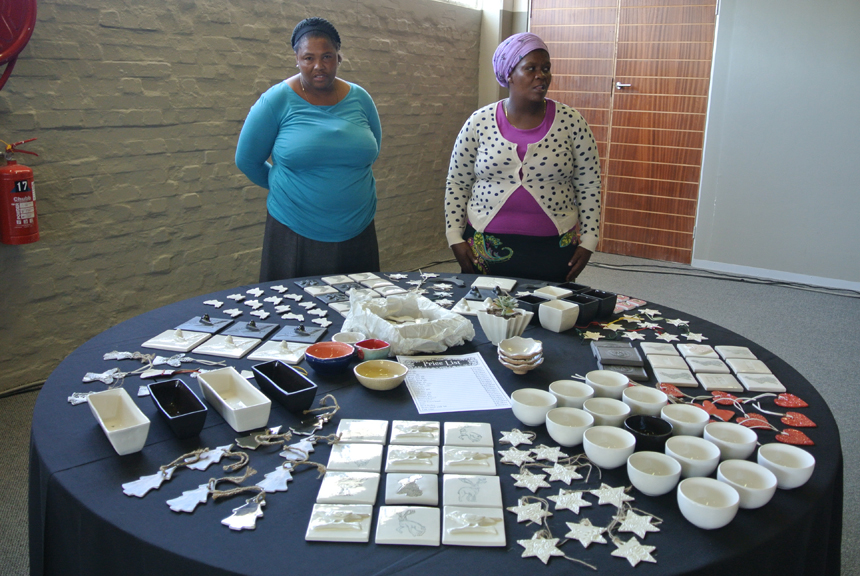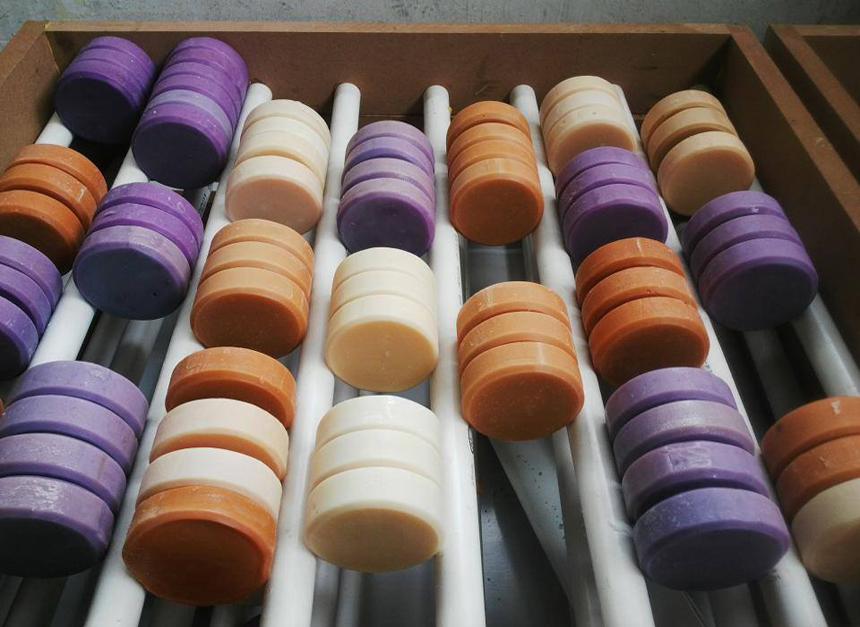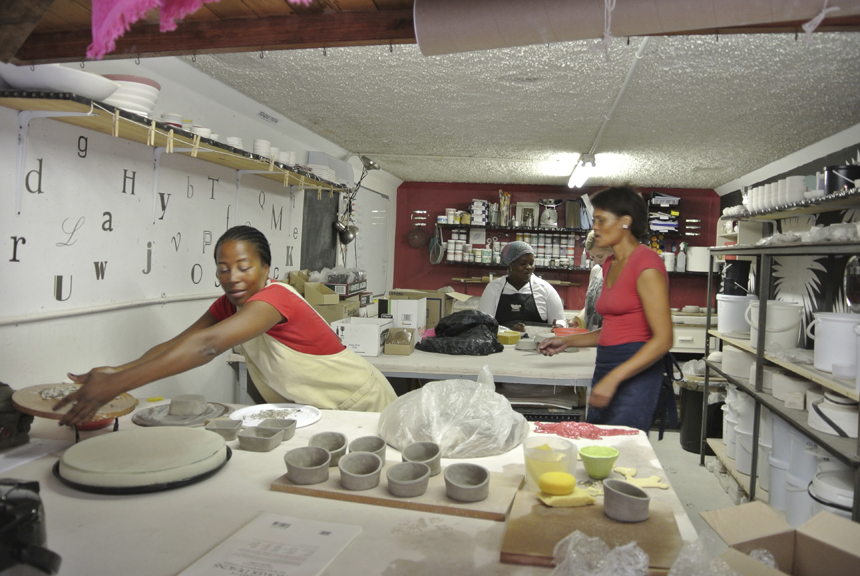 Cinéma Humain: Do you think the rights of women in South Africa are at the level where they should be?
Lillian Masebenza: No, I do not think the rights of women in South Africa are where they should be at all. Obviously, we understand that the marginalisation of women is an issue that has been going on for years and years. But just because it is a well-known issue, it does not mean we can wish it away or accept it as commonplace. It is important to develop impactful strategies so as to address the challenges that are engrained in African culture. This is the principal reason why Mhani Gingi is actively working to educate women so that they are aware of their rights – but importantly, we make them aware that they also have a responsibility as women in our society. A while ago, in 2014, Mhani Gingi ran a series of seminars about this exactly issue. We organised it using the vehicle of the Women's Innovation Trade Fair – an event designed as a platform enabling women to have greater economic impact in society. In the same vein, Mhani Gingi endeavours to create programmes to promote the rights of women not only in society, but also within the economic landscape of our country. We guide them to be aware of their abilities and their right to contribute to their own personal and financial well-being. Essentially therefore, we at Mhani Gingi believe in walking the talk! 
Cinéma Humain: It must be gratifying to witness the change in mindset women go through when realising their true potential.
Lillian Masebenza: Yes, I have witnessed many meaningful moments. One such moment happened during the South African Women's Month in August 2015. We ran a programme under the theme 'Empowering Women through Mental Health' where we put women in contact with experts from various health sectors. To see the faces of those so-called 'ordinary' women from informal settlements in the Western Cape was priceless. The programme gave them the opportunity to not only exhibit and sell their products, but they could directly engage with ambassadors and professors on health and economic issues. The thirst to learn is there, one just has to make it possible that they are included in such environments. Mhani Gingi thus believes in Inclusive Economic Empowerment!
Cinéma Humain: The women who made the Cinéma Humain Bracelets are from your Network Member Initiatives. How does such a co-operation help your work and the goals you envision for the charity?
Lillian Masebenza: Creating products and co-operating with organisations like Cinéma Humain helps Mhani Gingi a great deal. Being able to provide women with commissions gives them a creative outlet while directly contributing to their economic wellbeing. Our goal is to help women be self-sufficient and not having to rely on being in a relationship. Many relationships in poverty-stricken communities can be abusive given the strain economic suffering places on a household. Many women however are unable to leave such relationships due to a lack of skills and employment. Most importantly, co-operation such as the one with Cinéma Humain enables women to be contributors to society, not only consumers and labourers. While our work supports charity donations to help people financially, our main goal is to provide sustainable ways for women to help themselves indefinitely. Projects like the Cinéma Humain bracelets are a part of this process.
If you purchase one of the Cinéma Humain Bracelets you will be assisting Mhani Gingi in their vital work towards growth and equal rights for all.
Click on the images below to enlarge